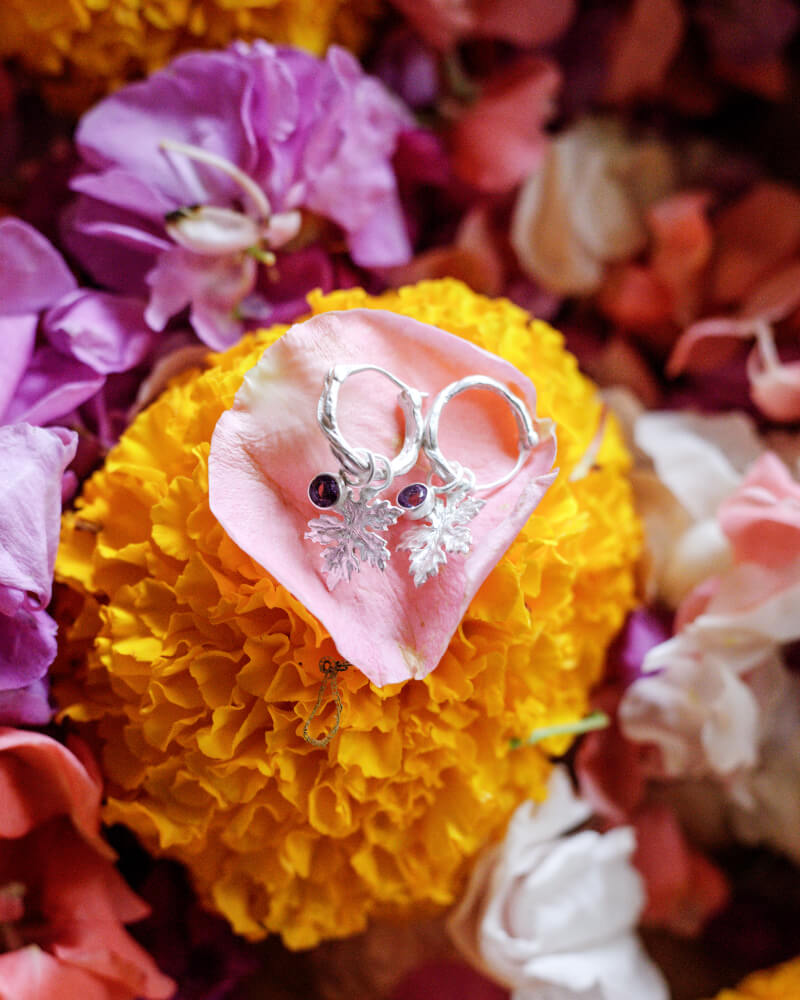 How we bless your jewellery
We organize a special ritual to bless the jewellery. After your jewellery leaves the jeweller's workshop, we purify it in holy water from the Balinese waterfall of Sebatu, which is kept on our altar. The waterfall near the base of Mt Agung on Bali is renowned for its mighty purifying power and attracts many pilgrims each day. After purification, we hold a ceremony during which we dedicate the ornament to its new future adorer.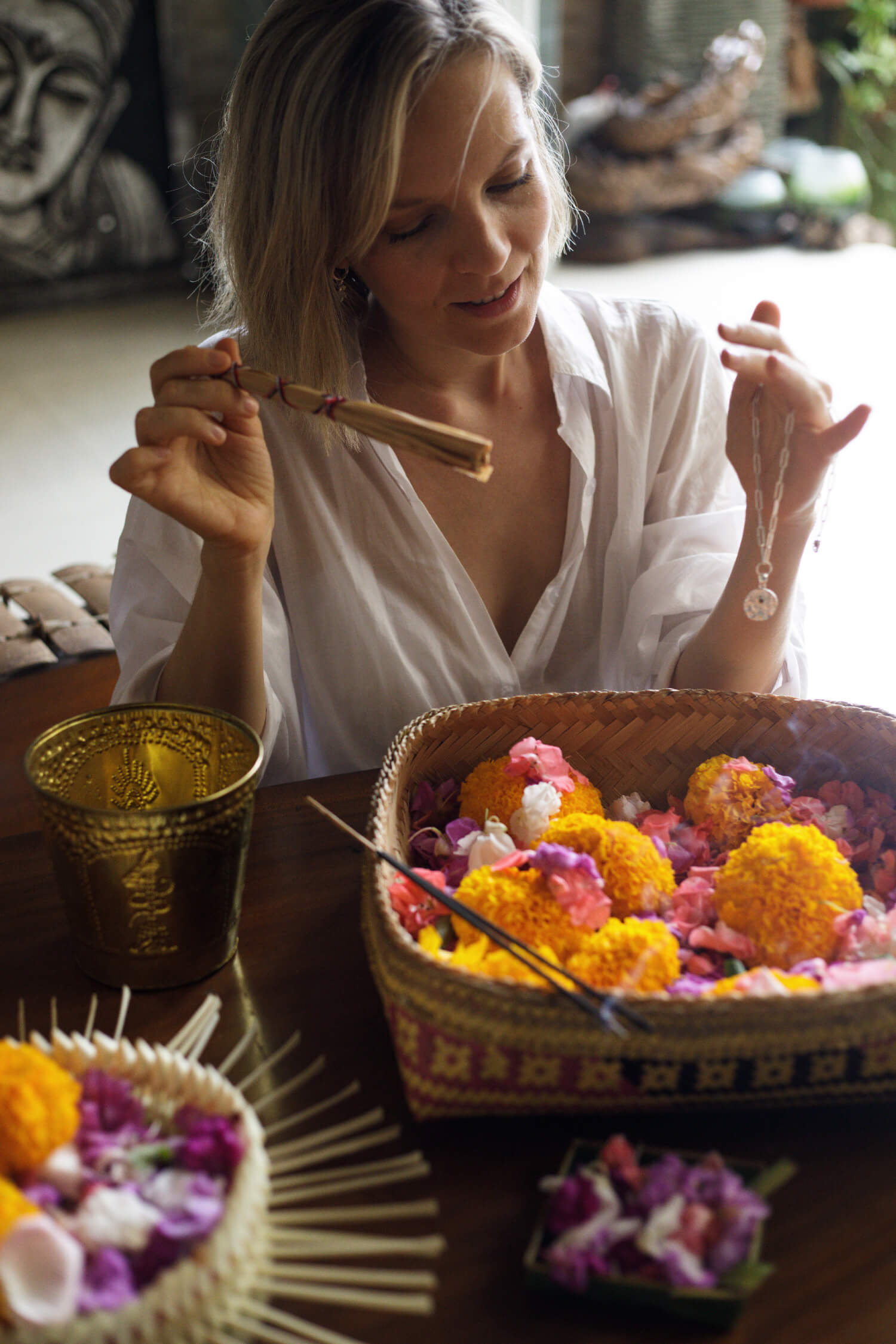 A short instruction accompanies each piece of on how to receive it, and intention practices to help you attune to yourself and set the intention, as well as Natasha's own tapping and mindfulness practices.